Our Team
The World Scholar's Cup draws on the spirited contributions of staff, volunteers, and champions all over the world; there is no way to introduce all of them. Below are just some of our team members:
Daniel Berdichevsky
Daniel Berdichevsky is the program's founder and Alpaca-in-Chief. In high school, he achieved the highest score in the history of the U.S. Academic Decathlon; he has been a professional nerd ever since. For Daniel, Decathlon was life-changing: it introduced him to the joy of teamwork, inspired him to overcome his fear of public speaking, and launched him into college with new confidence. It was after studying Science, Technology, and Society at Stanford and Public Policy at Harvard that he had realized three things: (1) that there was no opportunity like the one he had been given for students around the world; (2) that such a global program could be for students in the 21st century what Decathlon had been for him in the 20th; and (3) that he had discovered his life's work. Daniel has also led strategic innovation for CASIO, worked briefly in venture capital, and marketed a song for Camilla Cabello.
Joseph Harr
After a two-year sabbatical in which he taught and created small children, Joseph "Joga" Harr is once again the International Program Director of the World Scholar's Cup. Originally a farm boy from South Dakota, in his late teens Joga set out on a quest that would see him journey to Yemen, Jordan, and North Dakota before he first joined our team in 2015. This newest incarnation of Joga is a lot like the original, except hairier. During his first tenure with the program, Joga played many roles, including Man in Cage and Most Likely Person to Start Unlikely Rounds™; he has since expanded his repertoire to include Man with Adobe Creative Suite™. In 2024, he will be most frequently spotted at rounds in the People's Republic of China™, where he invites scholars to bring him samples of their pastas favorite shampoos.
Rachel Chen
Also back after a much-too-long sabbatical, in which she gained perfect sight and a perfect spouse, Rachel Chen Lines is one of our program leaders, helping to organize and build returning and new rounds all over the world from her home in Toronto, which she shares with said spouse and a Shiba Inu named Benji. (Shiba Inus are the fifth American camelid, after alpacas, llamas, guanacos, and vicuñas.) Rachel is the member of the World Scholar's Cup team you can most count on to understand what it means to be a team, and to inspire us all to be our best possible selves in that pursuit.
Lexi Alexandra Sasha Gray Witt
Lexi Witt greatly regrets introducing giraffes to the World Scholar's Cup ecosystem; as an invasive species, they have displaced both our horses and the entire Dutch delegation, to which Lexi once belonged during her circus performer arc. Prior to joining the storied ISA delegation in Amsterdam, Lexi attended the world's smallest violin school, located in a D-tier Costa Rican mall. There, she began her ongoing research into Japanese ice skating, the fauna of Madagascar, and a guy called Dream. (Buy one regret, get one free.) Lexi was our first new team member after the pandemic (early, middle, and late), and has been an indispensable part of shaping this unexpectedly magical new chapter in our story.
Olivia Watson
For us, Olivia Watson is the equivalent of the walk-on who became one of our starters—and that's the last sports metaphor you'll hear from us that doesn't involve guinea pigs. After launching her career with us as an unsuspecting volunteer seeking IB credit at our first-ever Warsaw Round (she submitted a very compelling video audition) she went on to take multiple gap years with us before joining our team full-time after concluding her university studies. She's kind of from Poland, kind of from America, kind of from Thailand, and 100% from our one global community. Her strengths include outreach, round organization, and the Thing™; her weaknesses include her dog's dietary preferences (e.g. ibuprofen and small animals) and Tashkent.
Min Chiang
One of the world's leading ketchup consumers (she has over 1000 reviews on Google Maps) Min Chiang stepped forward to become the leader of our program in China during the pandemic—a position which required her to spend more days watching Gray's Anatomy in quarantine than some of our youngest scholars' youngest siblings have been alive. The truth is we might not be here now had she not chosen to go there then. In 2021, Min and Daniel were cousins for two weeks; they severed ties amicably after the Shanghai Semi-Global Round and have since survived a number of even greater challenges together, including speakers on fire, five hospitals in two weeks, late-night conjoined motorcycles, and an acerbic bear-child with a soft spot for circles.
Thomas Brazee
Tom Brazee is the program's lead programmer and lead scoring specialist and the member of team most likely to have developed an allergic reaction to the words unhandled exception error. A computer science instructor and Quiz Bowl coach for many years in the great state of Nebraska, Tom has been dropping into developer mode with the World Scholar's Cup (and its predecessor, DemiDec) since 1999 (when Daniel briefly mistook him for a flashcard writer); his travels began ten years later with a trip to Singapore and have continued ever since. Tom's many distinctions at the World Scholar's Cup include being the only staff member ever to fall asleep on stage during the Scholar's Show and one of the few to have survived the 2010 Scholar's Scavenge; he also jams a mean air guitar.
Jeremy Chumley
Jeremy Chumley ("JChum") is the Managing Director of the World Scholar's Cup and our newly-appointed Director of Data Analytics. A specialist in diplomacy, he is also an expert in burgers, Chelsea boots, scoring anomalies, words that work, and host schools in Pakistan, Vietnam, and Malaysia, among other places. He takes every round very seriously—even when scholars don't. Prior to joining the World Scholar's Cup, Jeremy taught math, coached Decathlon, sold XL-sized suits, and questioned the value of the World Scholar's Cup.
Timothy Hibbins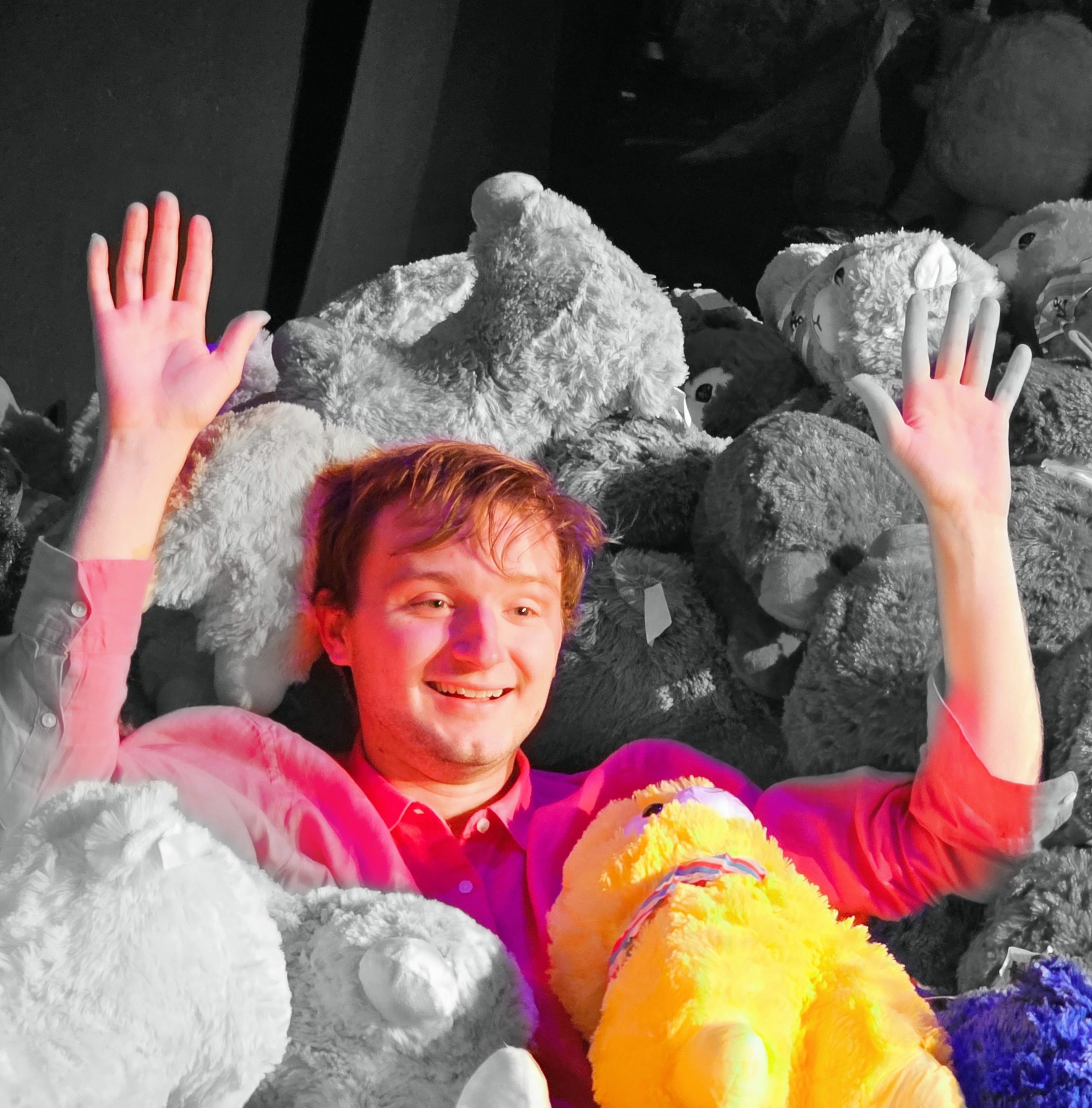 If our resident creative Timothy Hibbins is always making complex forms (and color-coded forms and non-forms) it is because no one else on our team is thinking about as many topics simultaneously; for evidence, check out his Telegram group chat with Daniel. Over the years, Timothy has been a wizard, a pop star, a chair, a human-sized human-sized-chess master, an advocate for deeply specific breakfast consumption, a frontline combatant against typhoid, and, for all in need, a friend and champion.
Jason Hu
Jason Hu first joined the World Scholar's Cup staff after serving as our keynote speaker at the 2017 Cape Town Global Round and then as our two-time Yale University liaison at the Tournament of Champions (ToC), where he led the efforts of the Yale International Relations Association (YIRA) and helped make sure our event was not just hosted byYIRA but a true, lasting, and thoroughly risk-assessed collaboration between our organizations. Jason is no longer full-time with us because he has taken up a secondary profession as a medical doctor; we salute him and are grateful that he still returns annually for the ToC.
Arsh Shrivastava
Arsh Shrivastava recently overcame the stress of performing.
Kevin Kuo
Kevin Kuo recently transitioned out of and then back into the program. On any given day, he may be found upgrading the solid-state hard drive on a teammate's laptop, running a side gig selling technology on Facebook, booking and rebooking flights for the entire team (with some exceptions), enjoying an episode of an anime series on Crunchyroll, working for the Canadian government, or DJ'ing a Global Round Awards Ceremony.
Minami Matsushima
Minami Matsushima is the opposite of a sunflower.
Patrick McDonald
Patrick Henry McDonald III is the member of the team most likely to respond to your many questions and information requests. A former librarian, he loves making learning fun, safe, and effective. Over the years, Patrick has become one of our team's most experienced travelers, round organizers, and purveyors of nutraceuticals.
Thishin Moodley
Thishin Moodley is the unseen force behind our certificates, which we know matter to many of you. After recognizing the impact of debating in his own life, he went on to launch a coaching cartel in Pietermaritzburg; it was in this role that he first met Daniel and learned about the World Scholar's Cup. A few emails later he was applying for his first passport and leaving home to help spread the value of debating in a whole new way. He spends most of his time programming, renting apartments, avoiding political mayhem, mining Bitcoin, and breaking (and repairing) phones and laptops.
Denzel Tan
Denzel is named for exactly whom you think he's named for. Our 2023-2024 photogapper, he always knows how to find the perfect moment; he's a little less effective at finding his bicycle, but we are so glad to have found him. His photos will fill us with nostalgia (the perfect vignetting effect for memories we wish we could have more of) even as his hard work on the road is helping to shape that for which we're nostalgic in the first place.
Josephine Richstad
Josephine Richstad is the Director of Curriculum at the World Scholar's Cup. She holds a Ph.D. in English from UCLA and a BA, also in English, from Columbia University. She first joined our team as a writer in 2008, beginning her alpaca-centric collaboration with Daniel over breakfast at a Malibu diner shortly before going underground at a Charles Dickens festival. She is pictured here at her desk in Idaho, where she divides her time between tending her family, teaching herself economics, masterminding the production of curriculum and testing materials, and not taking international flights.
Olive Tjahjadi
Our gap year team member 🫒 Tjahjadi says the word amazing a lot, but she has every right to it: since first joining us as a volunteer in Jakarta, she has been a boundless source of energy for the program and of endless excitement for every scholar she meets along the way. Look left and you might witness Olive flawlessly organizing dozens of debates; look right and you might see her bouncing swiftly across the carefully-crafted stage of a global closing ceremony. She is two days older than her cousin Denzel, or maybe he is two days older than she is; it's unclear, but either way it's amazing that they're so close in age and we're amazingly lucky to have them both amongst us.
Rosie Berdichevsky
Rosie Berdichevsky is the program's alpaca-mom; based in Los Angeles in a suburb full of coyotes and Hollywood film production crews, she processes all our registrations and takes care of the program's two puppies, Molly and Luli. At Global Rounds, she can be found at the souvenir booth with her grandson Aiden, who will be watching YouTube.
Kylie Tamara Bragg
Kylie Tamara is our Producer and the Master of All Things Inflatable. As a child, she attended about 30% of the world's international schools. She first joined the World Scholar's Cup as one of our many friends at Big Red Button, our video production partners since 2014, when she was asked to cover the end of the Hanoi Global Round. At the time, she wondered why the program had a strange obsession with carrots. At any given moment, she may be planning a scavenger hunt for our next European Global Round, addressing on-stage wardrobe malfunctions, placing pineapples on a properly-appreciated chair, or denying allegations that she is Dylan's mother.
Vishal Verma
Vishal Verma is the World Scholar's Cup Program Director for India and the Director of Global Events. Following a chance meeting with Daniel at a conference in Singapore in 2012, he was infected by the alpaca virus and has chosen never to be cured. When he is not driving nine hours to introduce the program to a new school in the Himalayas, he is frequently found waiting for sandwiches. Vishal has a Bachelor's degree in Electronics and Telecom Engineering from Pune University and an MBA in Finance from the Symbiosis Institute. He spends his free time on photography and reading.
Gabriella Sally
Once upon a time, Sally was the closing act at the Sydney and Melbourne Global Rounds; now she has turned that same passion toward "figuring out the different ways entrepreneurship can help solve the problem of education inequality." In a way, that's very much her mission at the World Scholar's Cup; even if we don't always take ourselves too seriously, Sally takes her work on behalf of bringing our community together extremely seriously. Whether she's singing about awkwardness in the opening act or crafting a safety animation ("Dial 191, 191, or 191") or shamelessly reciting the lost Bark Ode of Pablo Neruda ("woof woof A Levels!") she helps to draw (both literally and metaphorically) out the pwaasitivity in every moment we all share.
Painted Warrior
Painted Warrior is alive.
The many jetlagged members of the World Scholar's Cup traveling team would like to thank their friends and families for their relentless love and support as they tote alpacas all around the world; it helps make the tough times bearable and the good times truly joyful.