Melbourne Global Round
August 14-19 | Melbourne Convention and Exhibition Centre
Every year we invite qualifying teams from over 160 regional rounds to join us at one of our many Global Rounds, distributed around the world to allow easy access for our entire community. Some are large, some are not-so-small; they all have in common great diversity, breathtaking awkwardness, and a wry love of learning. There are also super large alpacas for everyone, because we know you'll need pillows for the flight home.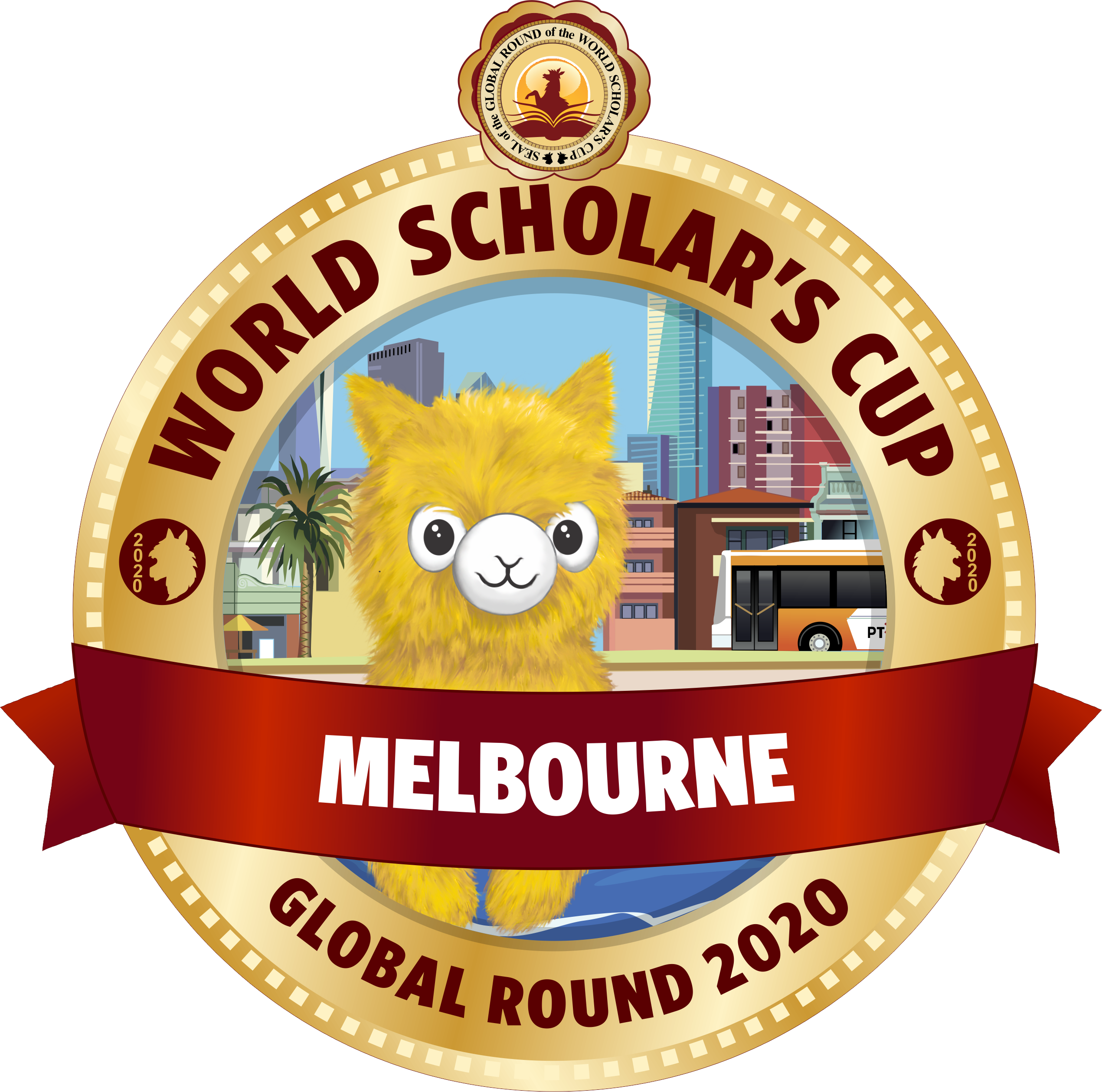 In August of 2020, the World Scholar's Cup will return to Australia for our second Global Round (and most likely the largest of our season!) in one of the world's most livable cities, Melbourne.
Write, debate, challenge, bowl, ball and scavenge with peers from near and far as you take in the sights of Melbourne, eat vegemite, enjoy the early cafe closing times, meet our baby crocodile, and bid everyone a hearty "G'day".
Just as at all of our Global Rounds, teams will have the chance to earn invitations to our annual Tournament of Champions at Yale University where they will learn alongside and build new friendships with Painted Warrior (our very own real-life, non-CGI alpaca) and fellow scholars from all over the world.
Official Hotels
We recommend all participants to stay at one of the official hotels, all within walking distance of the Melbourne Convention and Exhibition Centre (MCEC). All rates mentioned below are for double rooms and include breakfast and taxes. Rates for single rooms are lower. - Pan Pacific | From A$299 a night | Booking Link
- Experience Bella Apartments | From A$ 199 per night | Booking Link
- Rendezvous - Melbourne| From A$ 175 per night | Booking Link
- Great Southern Hotel | From A$ 139 per night | Booking Link


Ground Transportation
All official hotels are within walking distance of MCEC and shuttle buses will not be offered from hotels. Transportation will be provided at no charge from MCEC to debate schools and back.


Airport Transfers
Airport transfers are being offered by Arinex, our official ground partner. Details and booking link coming soon.


Optional Excursions
Optional excursions include a city tour of Melbourne along with a visit to Healesville Wildlife Sanctuary, and a tour of Sovereign Hill along with Ballarat Wildlife Park. Excursions will be offered for the junior division students on August 17th and for senior division students on August 18th. Details and booking link coming soon.

Pre and Post Event Tour Options
We suggest tour pakcages from Greyhound for pre and post event tour options of Victoria and Melbourne. Please visit the Greyhound-Australia website for details
For more information about Melbourne and additional sightseeing options please visit www.visitmelbourne.com
Partners